Since 1931, we have been accumulated "Trust" every year with our motto
"Bring the reliable products to customers".
We will work with cutstomers to contribute to the creaton of sustainable society.

Since "quality" and "safety" are the most important elements for us to keep long-term relationship with our customers,
we execute complete quality control systems under ISO9001 management.
As we are responsible for the productions of important parts for ship diesel engine, windmill, automobile, power energy plant etc,
we believe that it is our task to manage complete quality control under strict and high level check-up and testing for each processing,
consequently we can assure the delivery of safe products to our customers.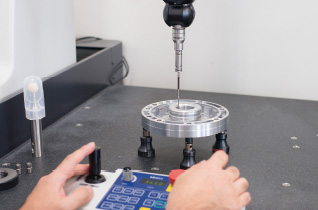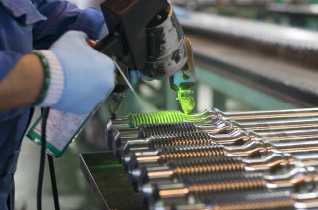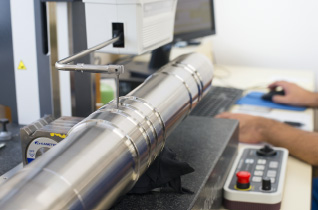 Hamax machines aircraft parts and specializes the processing of resistant materials such as super alloy mainly used around engines.
We provide the proper quality and traceability based on AS/EN/JIS Q 9100.

Hamax provides very important parts of windmill, such as Blade Bolts (T-Bolt) and Barrel Nut (T-Nut), Tower Bolt and Nut, Stud Bolt & Nut for Nacelle,
Foundation Anchor Bolt, Hex Cap Screw, Socket Head Cap Screw, Interior Tower Hardware, etc. in windmill industry.
We aim to supply our products to satisfy customer needs and are responsible for
the delivery with shortest lead time with our latest technologies.

The promotional momentum for each energy industry is going against the background of global environmental measures to reduce greenhouse gases.
With this situation as a context, Hamax contributes to prolonging the life of the products by developing technologies
for large size thread rolling bolts of nickel radical alloy.
Hamax has been tackling research and development every day in order to provide security and safety to the world
with manufacturing of more environmentally compatible products.

Hamax supplies Stay Bolt (Tie Bolt) and Main Bolts & Nuts to our customer manufacturers.
We focus to develop our systems installing the latest equipment, committed to always catching up
with new processing technology to satisfy our customer's demands.

Back in 1931, we established our first company Hamadaya Shoten and joined local business in Nagasaki.
Nagasaki is famous for its shipbuilding industry and back at that time,
wooden made ship were still major, we provided wooden screws and ship nails to local wooden ship manufacturers and that was the beginning of Hamax.
We've been providing bolts and nuts products to ship manufactures up to today,
and it is one of our tasks to dedicate ourselves to the shipbuilding industry and support its development.

Our anchor bolts are all produced by thread rolling processing and with this method
these are much stronger compared to the products made by cutting threads.
High quality and smooth fitting nuts enhance workability during the operation on the construction sites as well.
Product list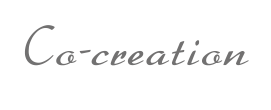 We create the deep value from our new concepts
and many years of our own technologies.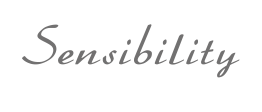 we establish the production system,
meeting with customer needs and flexibly dealing with requirments.