HAMAX


Hamax has 90% share in the field of diesel engines for shipbuilding in Japan, that require high level of thread rolling technology, recently we have been handling processing of precision ball screw for CNC turning machines and main shaft for jet engine for aircraft.
We have been selected for "300 energetic manufacturing SMEs award" and also selected by "Hyogo Manufacturing Technology Award" in the field of thread rolling technology. We finally succeeded to award Special prize from "Manufacturing Japan Grand Prize" and I strongly believe that each of us have infinite possibilities. We aim to establish universal technologies with new ideas and behavior without being constrained by conventional fixed idea.
With a common keyword, "Turning our experience into value", not only acquiring machining technology, also polishing our sensibility and good experiences one at time make us grow into an attractive people. Hamax is aiming to be a company loved by the World.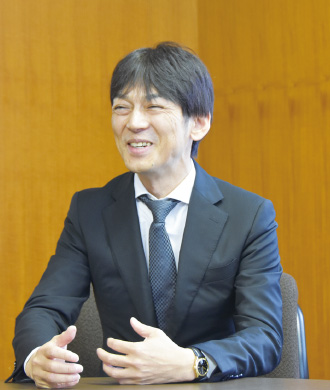 Input
<Research and Development>

Thread Rolling
Forging
Special Long Shaft Technology
Automated Robot Line
<System Development>

System Development
Factory Production System
<Quality>

Output
1、 No blaming
2、 Stick to result
3、 Cherish sensitivity
4、 Enjoy extraordinary
5、 Turn your thoughts into action and experience for yourself
6、 Don't be afraid of failure and try with trial and error
7、 Accepting diversity
8、 Cherish connecting with people and having compassion
9、 Solving social issues in connection with yourself
10、 Turning our experience into value
We lay out " Co-creation , Sensibility , Trust"
We will refine the technology to create new ideas
We will develop a production systems to the future
We will deliver trusted products to customers
Hamax aims for establishing factory chosen by customers and develops technologies and production systems, connecting to the future so that can supply reliable products to all customers.

Basic Policy
 1.Hamax complies with the laws and regulations and other regulatory requirements and aims
  to realize a sustainable society.
 2.Hamax creates deep relationship with customers through communication.
 3.Hamax provides the best satisfaction to customers by improving our quality and environmental
  management systems.
 4.Hamax works on the fundamental improvement with pursuit of true causes